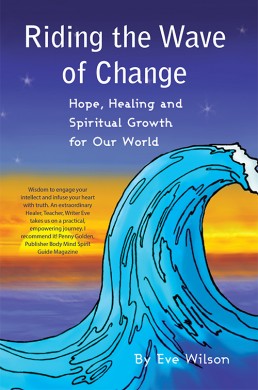 Riding the Wave of Change
From Extraordinary Healer, Teacher, Author Eve Wilson comes a deeply beautiful, spiritual and practical book to touch you on many levels and restore your confidence in life on Earth.
Here's what people are saying
"A journey of self-discovery!  More than enlightening, Riding the Wave of Change is a light to pierce fear's darkness and connect us to the everlasting light of love." – Best Selling Author – Annette Rochelle Aben
"This book reads like a song, I recommend it!" – Penny Golden, Publisher Body Mind Spirit Guide Magazine
"A profound walk through our soul's journey and how to flow with these tumultuous times, surfing the way towards ascension in superconsiousness." – Rev. Richard Jelusich, Ph.D., Prof CIHS
Discover Eve's Award Winning Blog – The Weekly Word for Healing and Ascension
Visit Eve's Blog
Visit Eve at spiritualhealers.com for Classes, Healing & Ascension Treatments and Video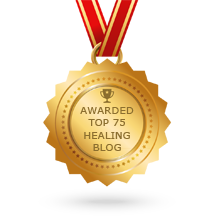 Join my Mailing List
Would you like more information about this book?
Please fill out the form below so that I can add you to my email distribution list.
I thank you in advance for your interest!